22 August 2017
SUBJECT : Implementation of PDLC Memorandum No. 17-21B
To aid in the implementation of PDLC Memo No. 17-21B ​​and OVPAA & OVPPF Joint Memorandum No. 1​​, these processes will be followed for UP Cebu.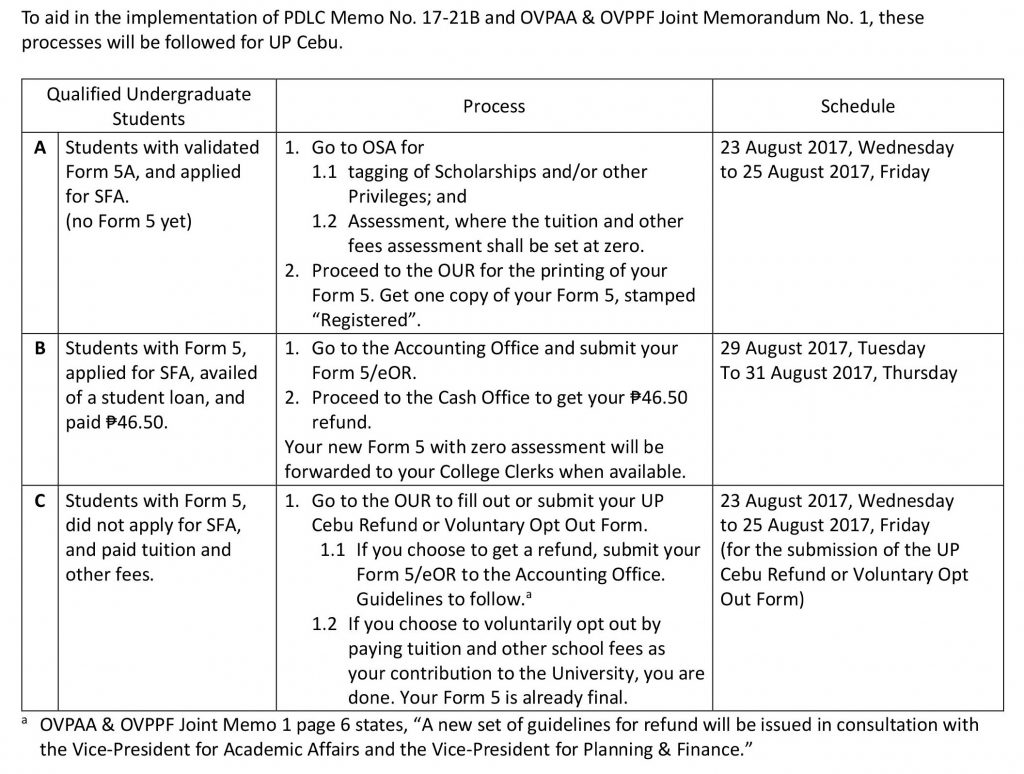 Students who do not qualify (based on PDLC 17-21B #1a, b, c) and are no longer eligible to enjoy the privilege of free tuition and other fees, may still, however, apply for financial assistance, or discount under the University's Socialized Tuition System. They will proceed with the enrollment as usual, and pay tuition and other fees on or before Friday, 25 August 2017.
For your guidance.
Thank you.
Noted:
ATTY. LIZA D. CORRO
Chancellor
Click here for the UP Cebu Refund or Voluntary Opt Out Form.